iSolution
Mobile Repairing in Karachi
Providing Apple iPhone, iPad, iPod, MacBook, iMac support and services
iSolution was established in 2006 to address the demand for Apple product services and hardware/software repair solutions. iSolution has successfully operated for 5 years and then introduced on-spot Service in 2012 to cater to a larger customer base.
The introduction of Venue Service to provide convenient on-site support for iPhone, iPad, iPod, MacBook customers. Being able to serve customers at their offices, homes, or even during their business trips or holidays is a convenient and customer-centric approach.
WE ARE LOCAL
Being a Pakistan, Karachi -based business, we can provide you with quick service and expert iPhone, Mac, Tablet, Laptop, Computer knowledge.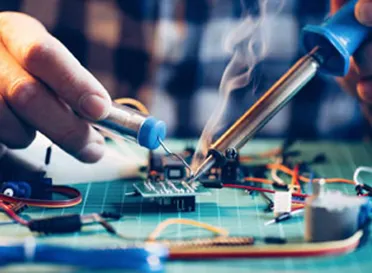 QUALITY SERVICE
Unable to work? Your iPhone, Mac, Tablet, Laptop, Computer freezes? We'll help you get back to work. Fast and Qualitatively.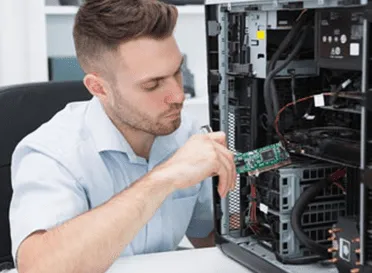 FAST & EFFICIENT
iSolution was found in 2006 to meet the acute need of Apple Product Services and software and hardware repairing solution.
Testimonials
We are very glad to get client review.
We work hard and strive to be the best for each and every client. Our service in the computer, iPhone, iPod, Tablet, Mac, Laptop repair industry is what makes us stand out. We're different, and you'll know it right away.
I have had multiple interactions with Tahir Bhai regarding variety of issues with my Apple Products and Each and everytime he has guided me with the best possible solutions and delivered the service in the least possible time.
Tahir Bhai is a well educated professional. I got my iphone X battery replaced. Remarkable. Would go to him in the future for my tech needs.
My 7 plus battery died. Tahir bhai invited me and did the work in 10 mins. He seemed very professionally and Im definitely going to him next time for any work. Also bought a quality power cable in low price.
Great and quick service level. Got my iPhone screen fixed in 20min. With complementary charging cable. The guy is quite professional and honest in dealing.

Very nice service provided by Mr. Tahir. Repaired my phone . He is a nice man Had a very good experience. Highly recommend. In my opinion, he is the most reliable person regarding iPhone repairs
We provide service, repair, upgrade and support for iPhone, MacBook, Smartphone, Desktop, Laptop, Mac hardware, and work with most popular market leading brands.
iSolution
All Details About Our Company
iSolution is a leading provider of Mobile Repairing in Karachi, catering to the needs of individuals who rely heavily on their electronic devices. With a team of skilled technicians and a dedication to customer satisfaction, iSolution has become a trusted name in the industry.
At iSolution, we understand the frustration and inconvenience caused by a malfunctioning phone, tablet, iPad, MacBook, PlayStation, or Xbox. That's why we offer comprehensive repair services for a wide range of electronic devices. Whether it's a cracked screen, a faulty battery, or software issues, our experienced technicians are well-equipped to handle any problem.
One of the key advantages of choosing iSolution is our expertise with various brands. We specialize in repairing devices from popular brands like Apple, Samsung, and Sony, along with other reputable manufacturers. Our technicians are trained to diagnose and fix issues specific to each brand, ensuring that your device is repaired with precision and care.
When you bring your device to iSolution, you can expect a thorough assessment of the problem. Our technicians will carefully examine your device to identify the root cause of the issue. Once the problem is diagnosed, they will provide you with a detailed explanation of the repair process and an estimated timeframe for completion.
iSolution takes pride in using only genuine and high-quality parts for all repairs. We understand the importance of using authentic components to ensure the longevity and performance of your device. Our strong relationships with suppliers enable us to source original parts, giving you peace of mind that your device is in capable hands.
In addition to our technical expertise, iSolution is committed to delivering exceptional customer service. We prioritize open communication and transparency throughout the repair process. Our friendly staff will keep you updated on the progress of your repair, addressing any concerns or questions you may have along the way.
Moreover, iSolution values your time and convenience. We strive to provide quick and efficient repair services, minimizing the disruption to your daily routine. Our goal is to get your device back to you as soon as possible, fully restored and functioning optimally.
Customer satisfaction is at the core of everything we do at iSolution. We take pride in our track record of delivering reliable and effective repair solutions. Our loyal customer base is a testament to our commitment to excellence.
In conclusion, if you are in Karachi and require mobile repairing services, iSolution is your go-to destination. With our expertise in repairing phones, tablets, iPads, MacBooks, PlayStations, and Xbox consoles from a variety of brands, including Apple, Samsung, Sony, and more, we are confident in our ability to restore your device to its full functionality. Trust iSolution for quality repairs and exceptional customer service.
Unable to work? Your Device freezes?
We'll help you get back to work. Fast and Qualitatively.
We're glad to discuss your organization's situation. So please contact us via the details below, or enter your request.
Address:
103 Golden Arch ZC8 Karachi City, Sindh 75300, Pakistan
Email:
info@isolution.com
Opening Hours:
Fri - Sat: 24 hours 7 days a week